Substance Abuse Treatment in Williamsville NY
Outpatient Substance Abuse Treatment
If you're struggling with an alcohol or drug related issue, you may need to seek help from a substance abuse treatment professional. BryLin's Outpatient Substance Use Disorder (SUD) Treatment and Drug Addiction Care program is designed to help clients in Williamsville, Amherst, Clarence, and surrounding areas achieve a healthy, productive, and fulfilling lifestyle, without the use of alcohol or drugs. This is accomplished through comprehensive evaluation and the use of both individual and group counseling.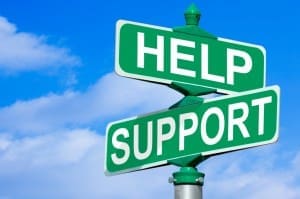 Our Adult Drug Addiction Programming, for individuals 18 years of age and older, follows a medical model of treatment which is based on the disease concept of drug addiction.
An Adolescent Recovery Treatment Track which has been specifically developed for the adolescent who presents with a drug dependency diagnosis. Family participation is required.
Outpatient Drug Addiction Programming features:
Comprehensive evaluation
Recovery from opiates
Introduction to recovery
Early recovery
Relapse prevention
Specialized adolescent groups
Young adult (18-25yoa) groups
Women's and men's groups
Meditation & relaxation in recovery
Co-occurring groups
Professionals groups
DWI Assessments


 
 FREE Family Groups:

These are available every Monday from 6-7pm.
The setting is designed to be educational and supportive for adult family members, and concerned others, who have a loved one dealing with addiction.
This group is run by a licensed professional and tailored to the needs of those in attendance. Please call ahead.
We also have our Impaired Drivers Program, for individuals charged with or convicted of an impaired driving offense who require clinical screening and assessment. Our counselors work closely with attorneys and the DMV during the process of evaluation and, if necessary, treatment.
Call (716) 633-1927 for more information or an immediate assessment today.
With HELP, There's HOPE℠