History
From its inception in 1955, BryLin Hospitals has been recognized as Western New York's only private psychiatric and substance abuse treatment facility. During the last fifty years our mental health care delivery system has been influenced by many factors that have shaped our present services. Changes in psychiatry and substance abuse services have been especially significant in recent years. The following overview of BryLin Hospitals' early beginnings and growth through the years parallels some of these changes and provides the framework for future growth.
1955– The Beginning of BryLin Hospitals
BryLin Hospital began as the idea of Leonard Pleskow and a small group of community psychiatrists. A former nursing home, located at the corner of Linwood and Bryant was converted to the first licensed private psychiatric hospital in Western New York. The Hospital was named Linwood-Bryant for its location.
1958 – A two story brick building was added, increasing the hospital's capacity to 65 beds.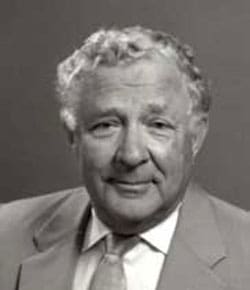 1976 – Addiction Medicine Services Begin
The former Pavilion Nursing Home at 1263 Delaware Avenue was purchased and the hospital moved here – its present location. The name was changed to BryLin Hospital and a 30 bed unit called Rush Hall was opened for the treatment of alcoholism. The new hospital had a capacity of 68 psychiatric beds.
1982 – Addiction Services Grow
Certification was received from the Division of Alcoholism and Alcohol Abuse for 14 additional beds.
1985 – New Facility Opens
BryLin's first outpatient clinic for the treatment of chemical dependency opened at 1275 Delaware Avenue. Rush Manor, a 66-bed inpatient facility for the treatment of chemically dependent adults and adolescents was opened on 36 acres of land in Alden, New York.
1986 – Meeting the Need
A 17-bed program was established to serve the special needs of geriatric psychiatric patients. BryLin's outpatient clinic expanded and relocated to the Seton Office Building.
1988 – Keeping pace with change
On September 1st, the Williamsville Outpatient Clinic was opened to provide substance abuse treatment for adults and adolescents. The names Rush Hall and Rush Manor were changed to BryLin Hospitals Chemical Dependency Services and BryLin – Alden to reflect the comprehensive services offered.
1991 – Blending Expertise. BryLin Hospitals begins services for patients with a dual diagnosis of addiction and psychiatric disorder (MICA). Founder Leonard Pleskow
1992 – Another First. A 20-bed Child and Adolescent Psychiatric Unit was opened.
1995 – Top 4% of All Hospitals in the U.S.A.
BryLin Hospitals receives Joint Commission Accreditation with commendation – an honor bestowed on only 4% of hospitals in the United States.
2002 – BryLin starts Acupuncture Program for Substance Abuse Services.
2003 – BryLin starts an outpatient program for professionals (healthcare, legal, law enforcement and business executives) seeking treatment for substance abuse problems.
2008 – BryLin develops a new approach to treating Adolescent Substance Abuse and Addiction. As the need increases for adolescent addiction treatment services, BryLin has adapted three tracks to meet the needs of the abuser, the addict, and the student athlete.
2009 – BryLin introduces new programming. A Women's Programming for women who are experiencing psychiatric disorders related to emotional and/or hormonal disturbances. Treatment focuses on the unique needs of the female patient through individual and group counseling, pharmacological management, and psychiatric, physical and nutritional assessments.
2010 – On the heels of success with the Women's Programming, introduced in 2009, new Men's Programming was implemented giving men an opportunity to address the many challenges they are confronted with that can affect their functioning, relationships, work, and their ability to enjoy life. Treatment is provided in a safe, respectful, secure and structured environment which allows men to positively influence each other through our group discussions.
2011 – BryLin introduces alternative treatment options such as yoga, massage therapy, tai-chi, and drumming circles as part of the inpatient mental health programming schedule for adults which assist with stress reduction and muscle relaxation. These complement the existing array of programming options.
2013 – BryLin opens their outpatient mental health treatment clinic, in Williamsville, where assessment, crisis intervention, pharmacological treatment, and individual/group therapies are provided for adults 18 years of age and older. BryLin Hospitals announces they will now do business under the assumed name of "BryLin Behavioral Health System".
2014 – BryLin consolidates its Williamsville operations, moving the outpatient chemical dependency treatment clinic across the hall from the outpatient mental health clinic, on Farber Lakes Drive, making this site a true comprehensive Behavioral Health Center. BryLin Behavioral Health System now has (2) locations:
BryLin Hospital: Short-term inpatient mental health care for children, adolescents and adults.
BryLin Behavioral Health Center:

Outpatient Mental Health Care for Adults
Outpatient Substance Abuse Care for Adolescents and Adults
2015 – BryLin Marks 60th Anniversary of Caring in Western New York. "Our energies are focused on having patient-centered care that brings respect and dignity to the patients and families we care for who are affected by mental health issues", says Eric Pleskow, BryLin President & CEO
2016 – BryLin Hospital adds to the list of growing alternative therapies by adding Art Therapy to the programming schedule. Art Therapy uses art
media, the creative process, and the resulting artwork to explore a patients feelings, reconcile emotional conflicts, foster self-awareness, manage behavior and addictions, develop social skills, improve reality orientation, reduce anxiety, and increase self-esteem.
BryLin's Outpatient Substance Abuse Clinic is renamed the BryLin Outpatient Substance Use Disorder (SUD) Clinic. This name change reflects the belief that all levels of substance use can be treated and to reduce the stigma of using substances.
2017 – The Erie County Anti-Stigma Coalition launched its cornerstone campaign of "Join the Conversation" on May 30, 2017. This Coalition is composed of founding members from 15 well known organizations, including BryLin Behavioral Health System, who came together in the pursuit of one common goal: to change how people in our community view mental illness in order to reduce or eliminate stigma in Erie County and Western New York. The website is www.letstalkstigma.org and its social media channels are on Facebook, Instagram and Twitter. Individuals can find facts, information, other people's stories and experiences, resources and, of course, a place to join the conversation.
Hashtags: #LetsTalkStigma , #JoinTheConversation
Facebook: Erie County Anti Stigma Coalition, Twitter: @TalkStigma, Instagram: @TalkStigma