Adult Mental Health Care
Our Adult Psychiatric Program provides comprehensive assessment, crisis stabilization and intensive treatment for adults experiencing acute emotional and mental disorders. The program provides treatment for persons 18 years of age and older. Treatment is person/family centered, trauma sensitive and multidisciplinary in approach and includes many aspects of an individual's life.
Adult Program features:

Comprehensive psychiatric and medical assessment
Medication management
Diverse therapeutic treatment, including:

Individual and specialized group therapies
Women's & Men's Programming
Holistic Treatment Options (Yoga, Massage, Tai-Chi, Drumming, pastoral care & more)
Dual Diagnosis/MICA Treatment (Mentally Ill Chemically Addicted)
Recreational activities, art therapy, a variety of educational groups, and more.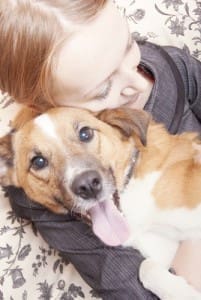 Pet Therapy:
BryLin Behavioral Health System uses the volunteer organization Therapy Dogs International (TDI) to provide pet visits during the day, evenings and weekends at BryLin Hospital. A Pet Therapy Dog visit helps to normalize the setting and create a positive diversion during a hospital stay.
Although it may appear intangible, "success" of Pet Therapy is measured in SMILES brought by the unconditional, non-judgmental, love, acceptance and interaction provided by our furry friends, compliments of their humans!
* Patients may also be approved to have their own pet visit in a space provided off the Unit. Restrictions may apply.
Peer Advocacy:
Our peer advocates assist individuals participating in the program. They help to empower and support both patients and their families. Peer and family advocates can be reached by calling the Mental Health Association of Erie County at 716-886-1242 ext. 313.
Family Participation:
Families are equal partners at all levels of treatment. We are sensitive to family concerns and believe a families insight can be beneficial to the treatment team. All family members are encouraged to participate in the development of a treatment plan and throughout their loved ones treatment.
For more information on the Adult Treatment Program at BryLin Hospital, please call (716) 886-8200 ext. 2264.
A mental health professional will be glad to discuss your questions confidentially.
With HELP, There's HOPE℠