Adult Mental Health Care
Our Adult Psychiatric Program provides comprehensive assessment, crisis stabilization and intensive treatment for adults experiencing acute emotional and mental disorders. The program provides treatment for persons 18 years of age and older. Treatment is person/family centered, trauma sensitive and multidisciplinary in approach and includes many aspects of an individual's life.
Our goal is to promote effective recovery that utilizes a strength based approach and encourages a connection between the provider and the individual/family promoting hope and trust.
The multidisciplinary team works with the individual, and their family if desired, to develop a person centered, recovery oriented treatment plan. Treatment modalities include, but are not limited to: individual therapy, group therapy, pet therapy, stress management, medication management, recreational activities, and holistic treatment options.
Alternative Therapy – Reducing Stress & Anxiety:
As a compliment to standard psychiatric care, BryLin Hospital is now offering alternative therapies to their already long list of specialized programming options. Some practitioners may see these non-conventional therapies as a replacement to conventional medicine but BryLin believes that complementary alternative programming can be beneficial for mental illnesses if used alongside conventional treatments, not replacing them. Complementary therapies can provide a sense of relaxation and increased well-being contributing positively to a person's mental health. Programming options available at BryLin Hospital include:
Art Therapy
,
Yoga
, Massage Therapy, Tai Chi, Drumming, and Pastoral Care. All of these have some effect in reducing stress, tension, and anxiety by assisting in alleviating mental distress. This holistic approach to care means treating the whole person (physically, psychologically and spiritually) rather than just focusing on the symptoms of the illness.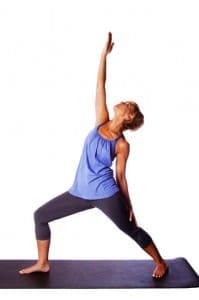 Pet Therapy:
BryLin Behavioral Health System uses the volunteer organization Therapy Dogs International (TDI) to provide pet visits during the day, evenings and weekends at BryLin Hospital. A variety of dogs visit with patients on both the Adult and Child & Adolescent Units. A Pet Therapy Dog visit helps to normalize the setting and create a positive diversion during a hospital stay. Benefits may include: assisting with sadness, depression, anxiety, loneliness, and social withdraw; elicit calmness or energy; offer opportunities for socialization; and provides a medium for physical touch and affection.
Although it may appear intangible, "success" of Pet Therapy is measured in SMILES brought by the unconditional, non-judgmental, love, acceptance and interaction provided by our furry friends, compliments of their humans!
* Patients may also be approved to have their own pet visit in a space provided off the Unit. Restrictions may apply.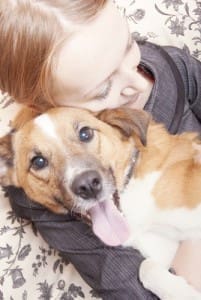 Peer Advocacy:
Our peer advocates assist individuals participating in the program. They help to empower and support both patients and their families. Peer and family advocates can be reached by calling the Mental Health Association of Erie County at 716-886-1242 ext. 313.
Family Participation:
Families are equal partners at all levels of treatment. We are sensitive to family concerns and believe a families insight can be beneficial to the treatment team. All family members are encouraged to participate in the development of a treatment plan and throughout their loved ones treatment.
For more information on the Adult Treatment Program, please call 716-886-8200 ext. 2264.
A mental health professional will be glad to discuss your questions confidentially.