Mental Health Care for Adults
Outpatient Mental Health Care for Adults
BryLin's Outpatient Mental Health program is designed to help adults, 18 years of age and older, who may be struggling with a wide variety of mental health concerns. Our focus is on overall wellness with counseling centered on: symptom reduction and management; skill building; coping skills development; and support.
We have a multidisciplinary team of psychiatrists, psychiatric nurse practitioners, licensed clinical social workers and other mental health care professionals all working together to deliver compassionate and supportive care in an environment that respects dignity and independence.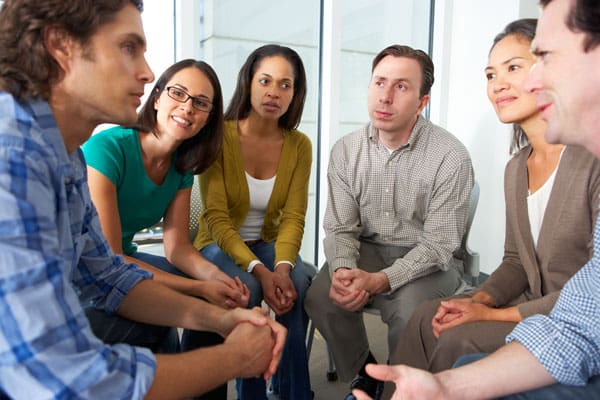 Our Range of Outpatient Mental Health Care includes:
• Psychiatric Evaluation/Assessment
• Individual and Group Therapy
• Medication Management
• Crisis Intervention
• Dual Diagnosis (Integrated treatment for individuals with both mental health and substance abuse concerns)
• And more…
Therapies include:
• Anxiety, Depression and Stress Management
• Trauma
• Dialectical Behavior Therapy (DBT)
• Cognitive Behavioral Therapy (CBT)
• Eye Movement Desensitization Reprocessing (EMDR)
• Emotion Regulation/Mindfulness Skills
• And more…
For more information call (716) 632-5450.
With HELP, There's HOPE℠