Substance Abuse Treatment – Williamsville, Amherst, Clarence NY
Outpatient Substance Abuse Treatment
If you're struggling with substance abuse, an alcohol addiction or other drug related issue, you may need to seek help from a substance abuse treatment professional. BryLin's Outpatient Substance Use Disorder (SUD) Treatment and Drug Addiction Care program is designed to help clients in Williamsville, Amherst, Clarence, and surrounding areas achieve a healthy, productive, and fulfilling lifestyle, without the use of alcohol or drugs. This is accomplished through comprehensive evaluation and the use of both individual and group counseling.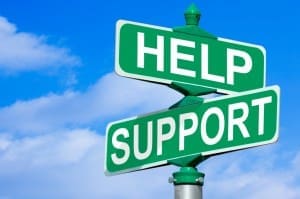 BryLin's Outpatient Substance Use Disorder treatment clinic, we use Evidence-Based Practices (EBP) for many of our therapeutic approaches.  Evidence-Based Practices (EBP's) are techniques used by our therapists during counseling sessions that have been found to be scientifically beneficial to clients who are struggling with substance use.
The EBP therapies currently used in our clinic include but are not limited to:
Cognitive Behavioral Therapy (CBT)
Dialectical Behavior Therapy (DBT)
Motivational Interviewing (MI)
Rational Emotive Behavioral Therapy (REBT)
and more…
Outpatient Addiction Group Programming features:
Recovery from Opiates
Introduction to Recovery
Early Recovery
Relapse Prevention
Adolescent Recovery Groups
Young Adult (18-25yoa) Groups
Women's and Men's Groups
Meditation & Relaxation in Recovery
Co-Occurring Groups
Professionals Groups


 
 FREE Family Groups:

These are available every Monday from 6-7pm.
The setting is designed to be educational and supportive for adult family members, and concerned others, who have a loved one dealing with addiction.
This group is run by a licensed professional and tailored to the needs of those in attendance. Please call ahead.
We also have our Impaired Drivers Program, for individuals charged with or convicted of an impaired driving offense who require clinical screening and assessment. Our counselors work closely with attorneys and the DMV during the process of evaluation and, if necessary, treatment.
Call (716) 633-1927 for more information or an immediate assessment today.
With HELP, There's HOPE℠